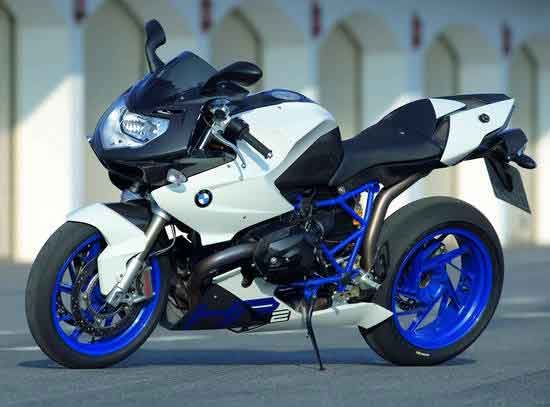 At a quick glance, the R1200S looks like a .... R1200S.. But it's inside the motorcycle that the changes are apparent.

With its 130 HP (96 kW), the maximum torque is 115 Nm at 6,000 rpm. The boxer engine reaches a total of 9,500 rpm before things start falling off the bike.

The HP2 Sport uses a shifter, meaning that you can shift gears without throttling back or clutching; the motorcycle does it for you faster then when you do it yourself. You do still have the possibility to shift manually.

Empty weight of the HP2 Sport is 178 Kgs, while ready-to-ride will bring it to 199 Kgs.

A special sports ABS is available on the motorcycle, which can be disabled when racing the motorcycle on a track.

The revised cylinder heads have 4 valves, and a compression ratio of 12.5 to 1. Because of the high performance, BMW recommend the use of unleaded 98 RON petrol, but the engine will accept 95 RON.